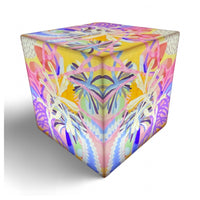 PRE ORDER NOW New Art LIGHT BOXES
I have been wanting to make designer light boxes for years and finally had the opportunity to do so.
These stunning light boxes have been handmade individually using 3 mm frosted Perspex adding highest quality digital reproduction of my favourite artworks .
Each box admits a stunning soft glow adding a beautiful day or night artwork and light to any place in your home or workplace.
There are 5 designs to choose from
20cm x 20cm 
Here comes more colour!!!!
I am so excited to now offer International Shipping around the world for those of you living across the sea. Head to the bottom of the website and change the tab to your selected region and the website will automatically convert currencies, shipping and taxes accordingly for you.